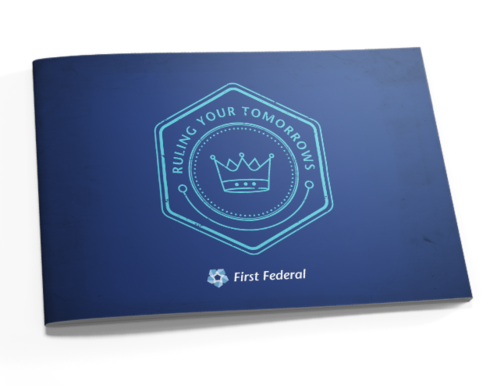 Six tips to help you financial rule your tomorrows

Our ebook, Ruling Your Tomorrows, will offer you various tips on tackling your financial future. Your dream of buying a new car or owning a home may feel out of reach, but if you implement our life-hacks and insights you won't have to dream too long.
Ruling Your Tomorrows starts from the basics of understanding where income is going, creating a timeline and how to maximize your savings. Saving for a car, a home, or college tuition is doable. Start your planning today so you can rule your tomorrow.