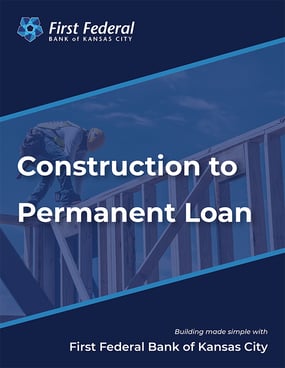 Explore the 6 steps to building your dream home


First Federal Bank's Construction to Permanent (CP) loan is a unique financing solution to cover the costs of buying land (unless you already own the lot), building a home on it, and paying for the home
once it's complete.
Download this brochure to:
Meet the First Federal construction team
Learn the benefits of a CP loan
Compare fixed and cost-plus contracts
Review the pre-approval and closing process
Learn the conversion procedure from construction loan to permanent mortgage
Our goals are the same; for you to have a beautiful house to enjoy for years to come. We look forward to working with you!
Download your free brochure